Stock information
Dear Customers,
Our warehouse in France is back in business.
However, due to a very strong demand during the lockdown period, the next shipment of all new orders from 15 May 2020 and on RSeat products that are not in stock on our sites will be dispatched from the end of June. We need a window of at least 4 weeks so the production at the factory can resume at a manageable level.
All orders already placed before May 14, 2020 11:59pm are being produced and/or prepared by the factory team. New orders will be processed by our team in France.
If the product is out of stock, the dates of return in stock will be indicated on the product pages here :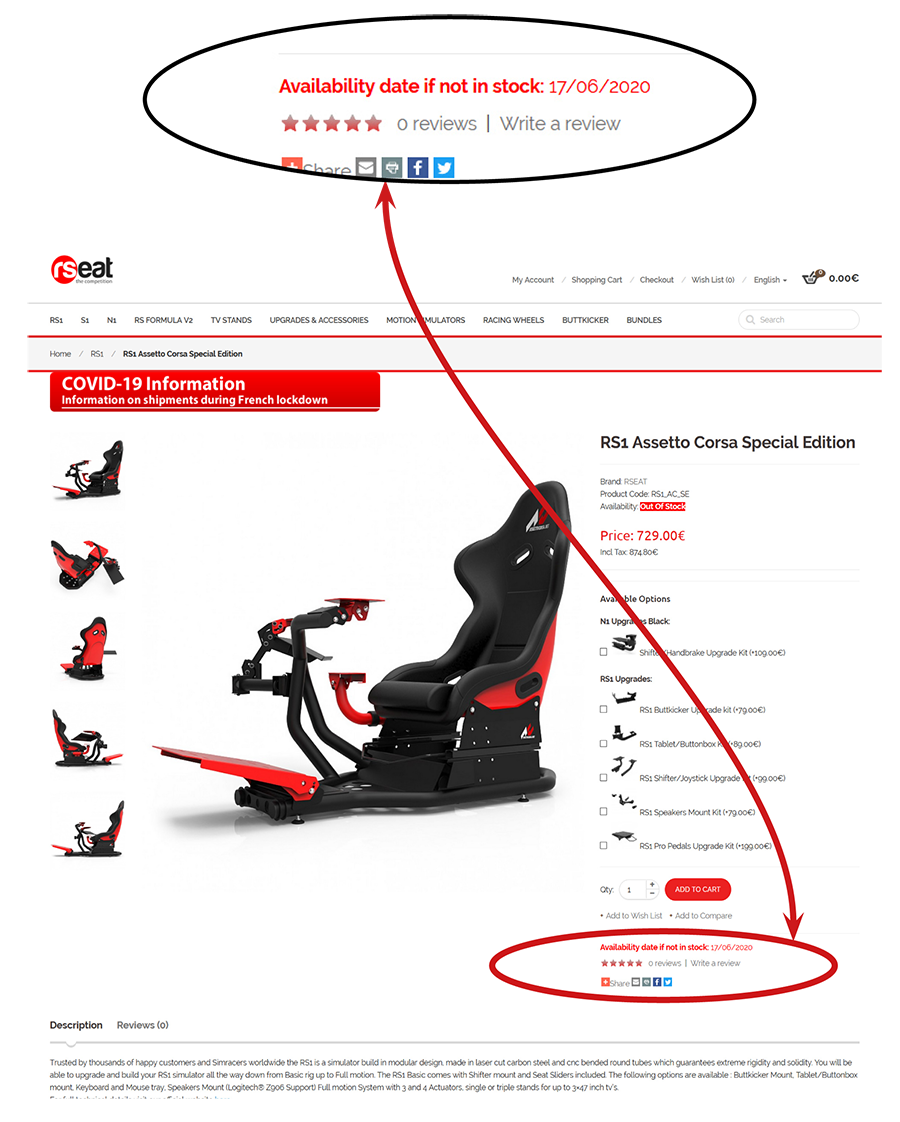 Important: products from the first arrival in June, may be out of stock very quickly. Please refer to the dates indicated or if necessary contact us by email or phone before placing your order.
Reminder: All orders placed before May 14, 2020 11:59pm will be shipped and processed by the factory team, according to the delays indicated at the time of your order, approx. 3 weeks time.